Spa conculting field
---







Consultation of hot bath facilities

We provide comprehensive consultation from planning to startup & operationsof hot bath facilities through the cooperative efforts of our staff with plenty ofexperiences and WITH
PLANNING SYSTEM, distinguished as the leading expert in this field in Japan.


Development, startup and operations on your own
Renting a building to entrust operations
Renting land for lease holding as effective use of land

For any of these systems of hot bath facilities, we will provide all-inclusiveconsultation to support you to get in operation.



Kickoff

Site election &market research

We investigate whether it is feasible toestablish hot bath business at the site,including market researches

Making an initial plan

We make a basic plan for hot bathfacilities based on the investigation.

Business & financingplans

We make business plans detailing inprofitability and financing according to thebasic plan

Preparations

Facility plans

We provide consultation to make facilityplans according to the initial plan.

Fare structure &manpower plan

We make a fare structure and a manpower plan according to the facility plan.

Design support

We provide design support regarding theentire structure of the building viewedfrom the operation side while discussing itwiththe designers.

Design andsupervision

The designated design house providesdesign & supervision in a comprehensivemanner until final completion.

Selection ofConstructionConpany.

We provide guidance for selection of aconstruction company by reviewing theestimates from construction companiesaccording to the decided design.

Operation plan &manual

We provide guidance about makingoperation plans & manpower plans as wellas preparing operation manuals.

Way tostartup

Legal procedure

We provide guidance about legalprocedures in accordance with PublicBathhouse Law, Hotel Business Act,Restaurant Business Act and others.

Recruitment ofemployees

We provide guidance about recruitment ofemployees.

Key staff

We can provide guidance aboutrecruitment of key staff as well asintroduce competent staff.

Fixtures & fittings

We prepare a list of fixtures & fittings. Ifyou want, we can provide them in anintegrated way as well as inexpensively.

Systems

We provide consultation not only aboutaccounting system and telephone systembut also about other systems necessaryfor daily operations.

After startup
Operations
We can provide guidance about operationsafter startup whenever you want.
You can entrustoperations to us.
We can carry out operations for youwhenever you want.
Key staff can bedispatched
We can dispatch key staff for operations.












Spa Conslting brouchure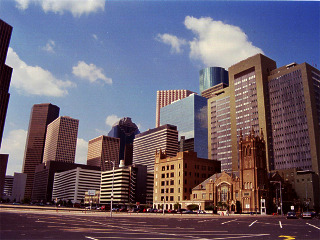 ---
Career

Including With Plannning System's career.

| | | | | |
| --- | --- | --- | --- | --- |
| | | | | |
| Hanwa resort(South Korea) | Respal Fujiganaru(Okayama Pref) | Yufunezawa(Gifu Pref.) | Rarara | Spalacio(Shizuoka pref.) |

Domestic major experience

| | | |
| --- | --- | --- |
| Name | Place | Opening |
| Kenko-hiroba Kakogawa | Hyogo-pref. | 11/1986 |
| Chiba Kenko Land | Chiba-pref. | 12/1986 |
| Nagoya Kenko-palace Yu-topia Takara | Nagoya, Aichi-pref. | 04/1987 |
| Honma Kenko-land | Niigata-pref. | 11/1987 |
| Higashitorsuka Kenkoland | Yokohama, kanagawa-pref. | 06/1988 |
| Saga Leisure Pool | Yamato-cho, Saga-pref. | 12/1988 |
| Aqua-land Saga | Saga-pref. | 08/1989 |
| Tottori Kenko-mura | Tottori-pref. | 08/1989 |
| Akebono Kenko-land | Iwatsuki, Saitama-pref. | 10/1989 |
| Iyotetsu Kenko-land | Matsuyama, Ehime-pref. | 04/1990 |
| Yuasis Kumamoto | Kumamoto, Kumamoto-pref. | 04/1991 |
| Sauna & putty Hotel Florida key's | Chiba, Chiba-pref. | 12/1994 |
| Kur Resort Yufunezawa | Nakatsugawa, Gifu-pref. | 02/1995 |
| Kur Resort yufunezawa Hotel Kasara | Nakatsugawa, Gifu-pref. | 08/1995 |
| La-sup & Yuuraku & Hotel Hatsuhana | Taku, Saga-pref. | 11/1995 |
| Sun-city With-Yu | Kuwana, Mie-pref. | 12/1995 |
| Respal Fujiganaru | Okayama, Okayama-pref. | 07/1996 |

| | | |
| --- | --- | --- |
| Narashino Super-sento Sennin-buro | Narashino, Saitama-pref. | 06/1998 |
| Kobe-sauna & Capsule hotel | Kobe, Hyogo-pref. | 03/1998 |
| Super-sento Basho-no-yu Yamagataten | Yamagata, Yamagata-pref | 04/1998 |
| Syuzenji Taihei-no-yu, Sparasio | Syuzenji, Shizuoka-pref. | 06/1998 |
| Natural hot spring Tsushima Yuraku | Tsushima, Aichi-pref. | 03/1999 |
| Kouriyama-city Spa-land | Kouriyama, Kagoshima-pref. | 07/2001 |
| Obu-city Megmi-no-yu | Obu, Aichi-pref. | 04/2002 |
| Kokubucho Shibuki-no-yu Yuuyuukan | Takayama, Gifu-pref. | 04/2003 |
| Hohoemi-no-yu | Yasu, Shiga-pref. | 07/2004 |
| Nagakude-cho hot spring Gozarasse | Nagakudecho, Aichi-pref. | 12/2005 |
| Kenkou-chojyu-onsen Rediness-a-kur | Marugame, Kagawa-pref. | 10/2008 |
| Ultra Sento Yulax | Hiroshima, Hiroshima-pref. | 11/2008 |
| Minami-ashigara-city Donguri-no-yu | Minamiahigara, Kanagawa-pref. | |