Company overview
---
Consultant Business
●Risk and Insurance Management Society Inc. (USA and Japan)
Certified Risk Manager (Project manager, Business Risk)
We, an expert of business risk as well as project management, provide consultingservices to business leaders.
●Management guidance of hotels, restaurants and others from startup to dailyoperations
Our consulting services cover not only theoretical consultation but also includefollowings;
Hot bath facility and spa
Effective use of land,
Investment, and
Tenant leasing
Our company provide comprehensive consulting services including not only startup of a hotel ora restaurantbut alsooperations as well as reconstruction. If you are planning to makean effective use of land, we can consider with youabout what business (not limited tohotel) is the most appropriate for the land.
When you decide on a hotel or a restaurant, we can help you recruit employeesthrough our established network.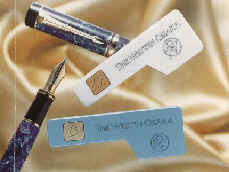 ---
●Arm Japan:
https://www.arm.or.jp/
●Rims U.S.A
http://www.rims.org/Pages/Default.aspx
---
IC & Secrity business
I-Key system is a new age key system with an IC chip on the ceramic base. It hasattracted much attention and beenintroduced as a key for the multimedia era,together with a card type IC system, a variation of I-Key system.
---
Event production
Our company carried out the grand performance of Shanghai Opera House throughout Japan in1997 and had greatpopularity. We can invite artists from abroad including Chineseartists (e.g. Shanghai Opera House, ShanghaiAcribatic Theater), carry outperformances and make a booking of artists in Japan.
If you plan a dinner show or other events, please contact us.